Exclusive on Dyson
Dyson Airwrap™ multi-styler and dryer Complete Long (Prussian blue and rich copper)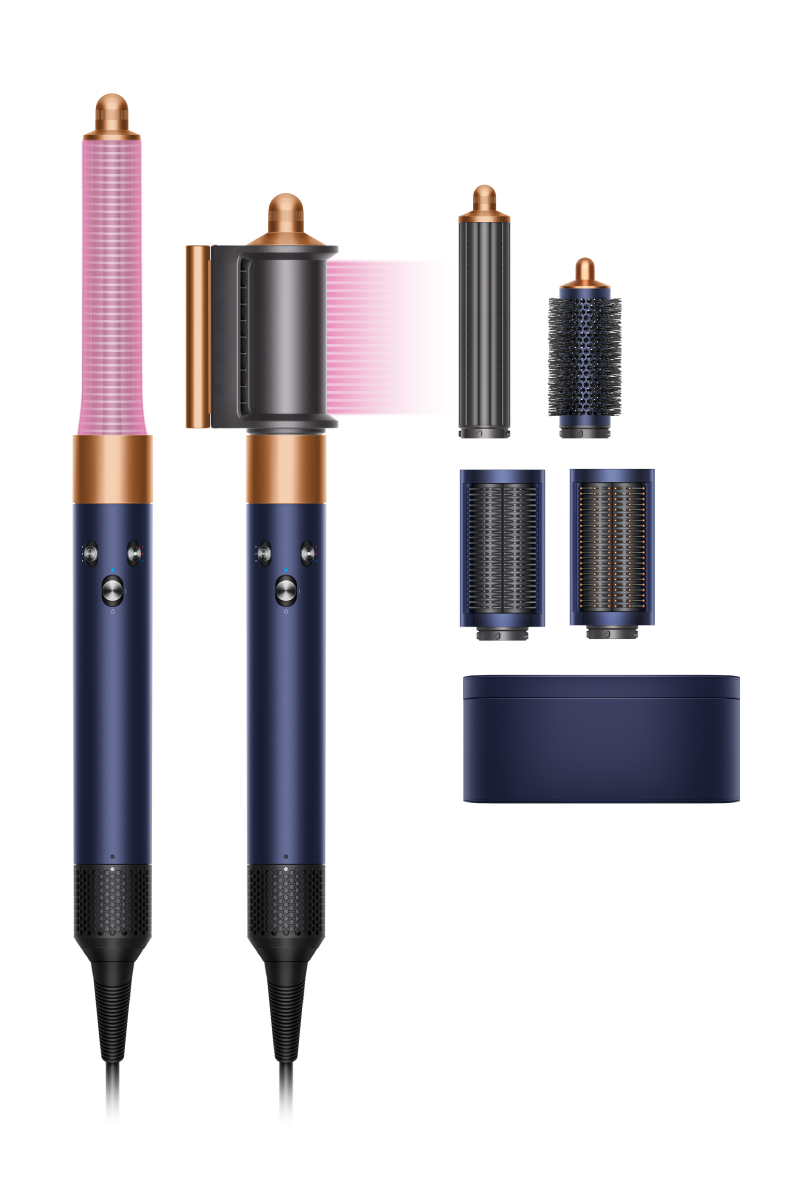 Exclusive on Dyson
Dyson Airwrap™ multi-styler and dryer Complete Long (Prussian blue and rich copper)
Dyson Airwrap™ multi-styler and dryer Complete Long (Prussian blue and rich copper)
Multiple attachments for every style. Barrels to curl and wave in both directions. Brushes to shape and volumise. Powerful blow-dryer that also hides flyaways.1
Suitable for all hair lengths. Optimised for hair that's chest length or longer.
Engineered for multiple hair types.
For hair that's chest-length or longer
Includes 30mm and 40mm Airwrap™ long barrels. Being 50% longer than our standard barrels, they wrap more hair for easier styling on long hair. If your hair is shorter than chest-length, discover the Dyson Airwrap™ Complete.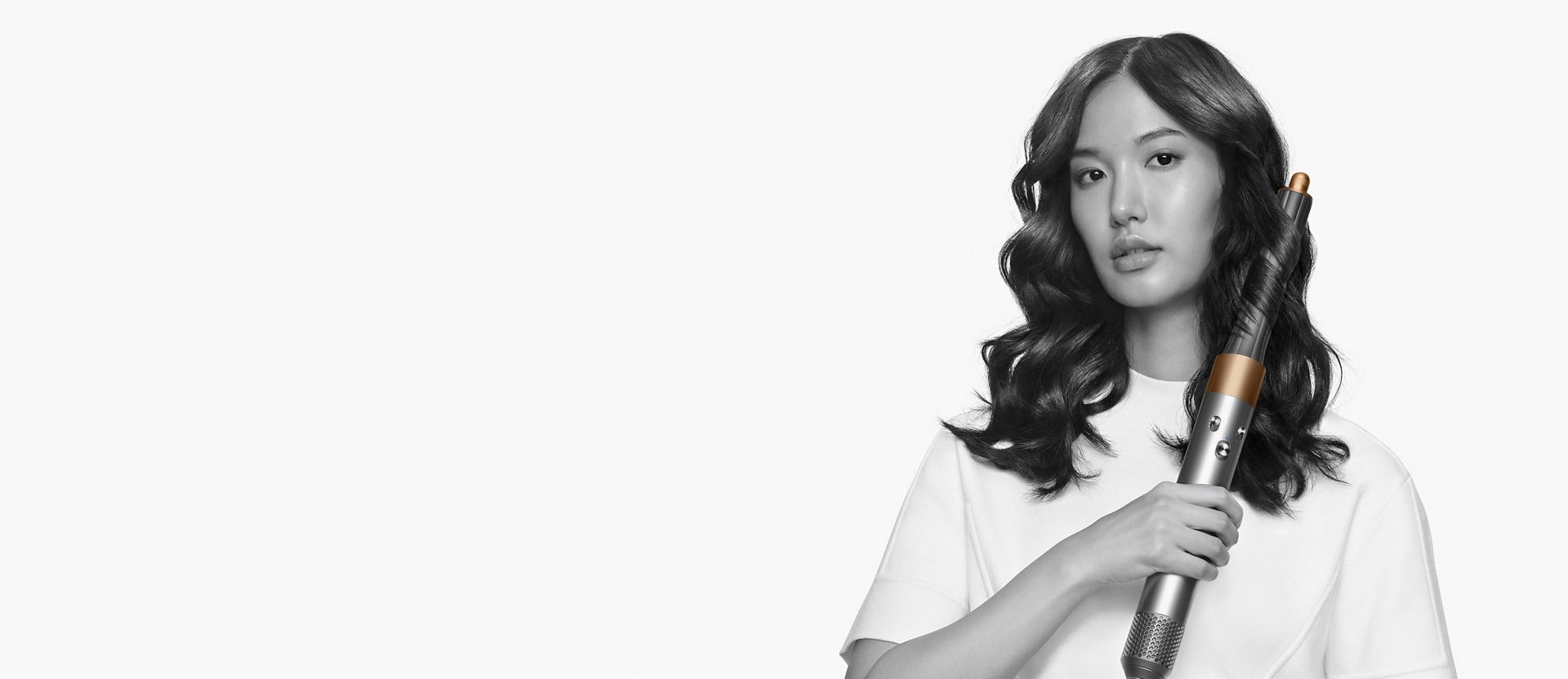 Styling guides
Watch our quick, step-by-step guides to achieving your ideal style.
Mermaid waves

Soft, unstructured waves for longer lengths. Using the Coanda smoothing dryer and 30mm long barrel.

Sleek side part

A sleek, everyday look with minimal flyaways. Using the Soft smoothing brush and Coanda smoothing dryer.

Curly blow out

A glamorous finish featuring big, bold curls. Using the 40mm long barrel and Firm smoothing brush.
Faster and easier2
Coanda to curl
Create clockwise and anticlockwise curls with one barrel. Enhanced Coanda airflow attracts and self-wraps hair in both directions for voluminous curls or waves.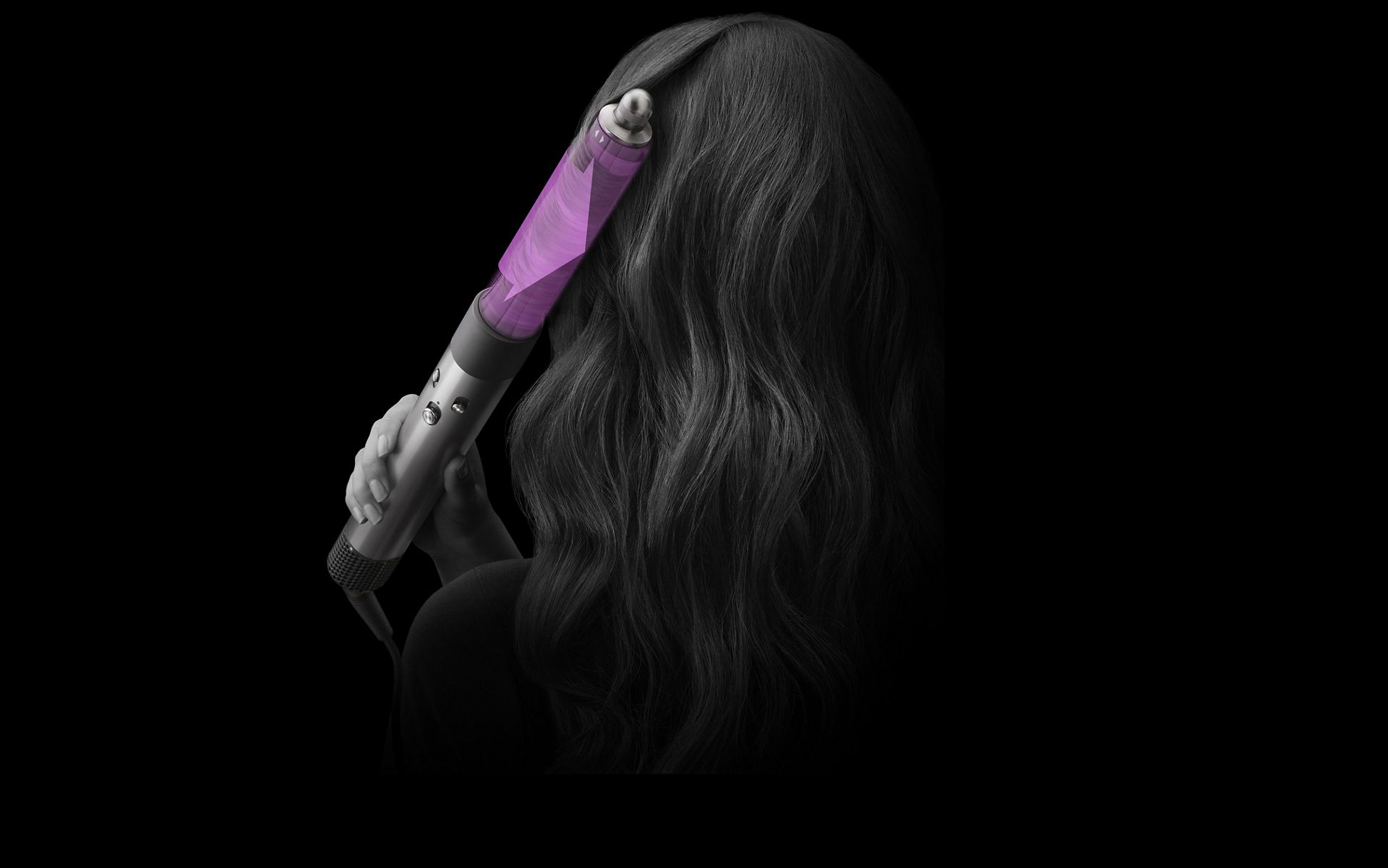 Increased control3
Coanda to shape
Enhanced Coanda airflow attracts hair to the surface of our re-engineered brushes to shape your hair with increased control3, for straight styles.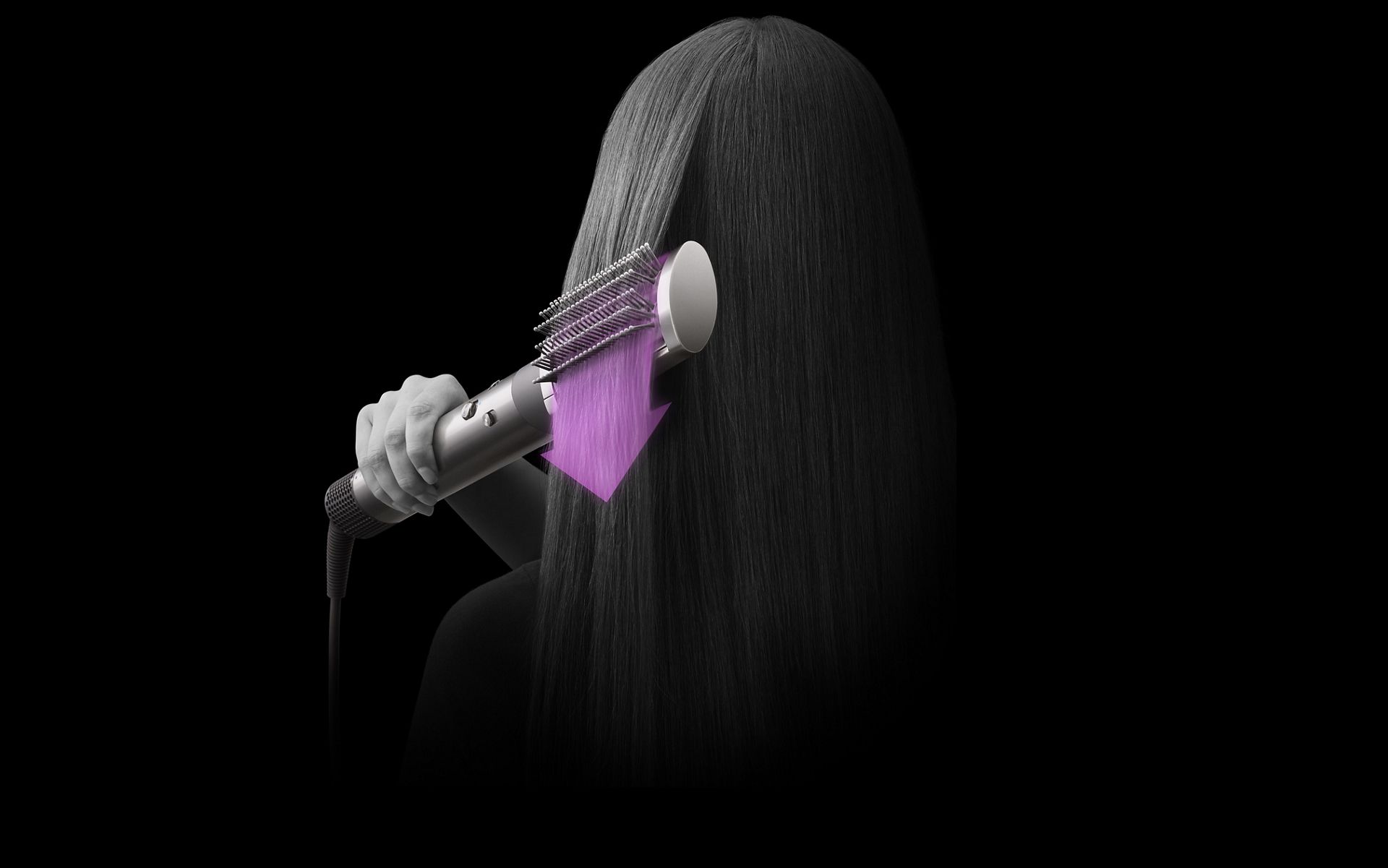 Hide flyaways
Coanda to smooth
Dry, smooth and hide flyaways with one multi-functional attachment. Two jets of air work simultaneously on dry and straight hair to smooth and perfect your end style, with up to 58% less frizz and flyaways.4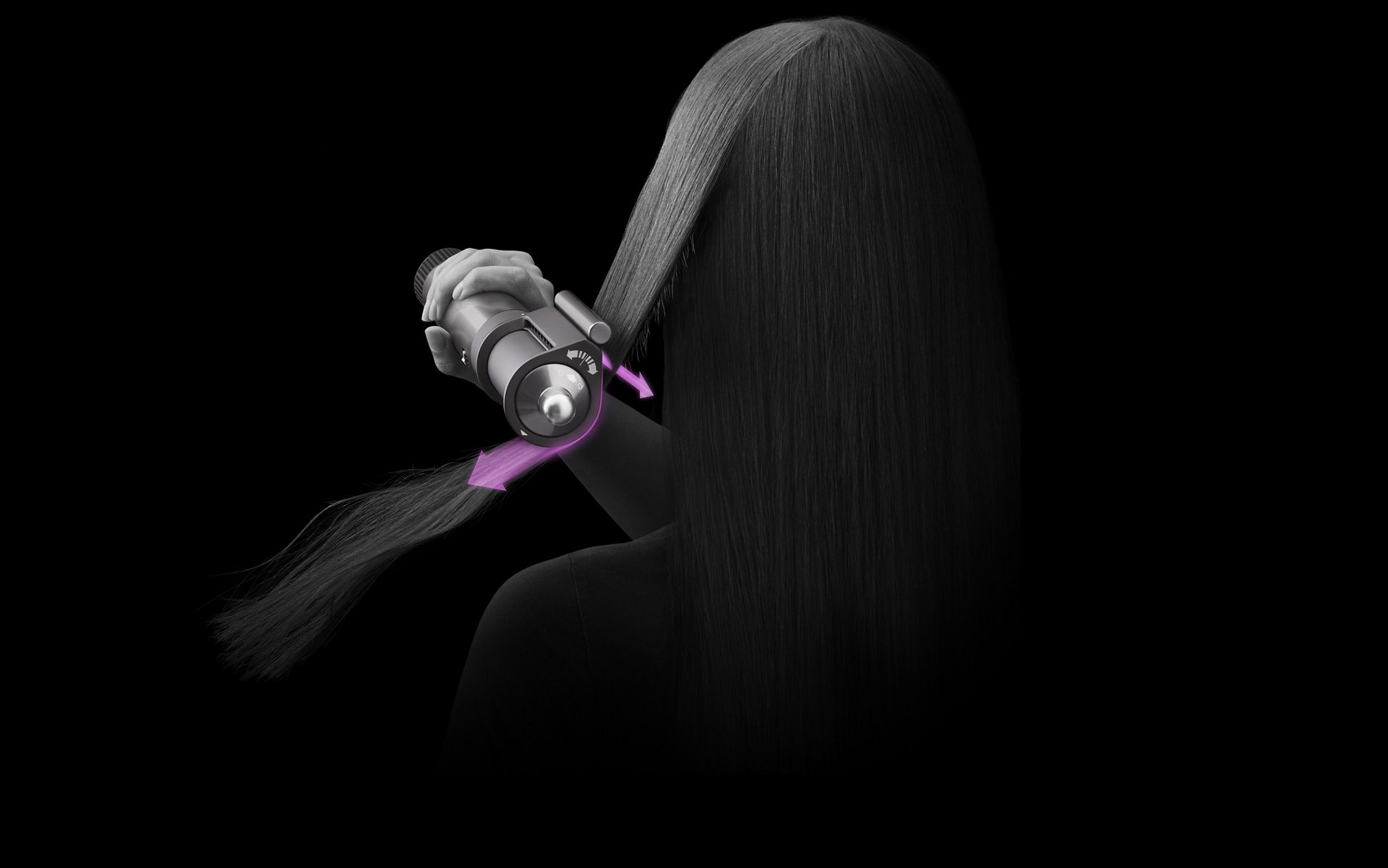 Faster drying5
Focused airflow to dry
Powerful airflow quickly rough-dries hair in preparation for styling.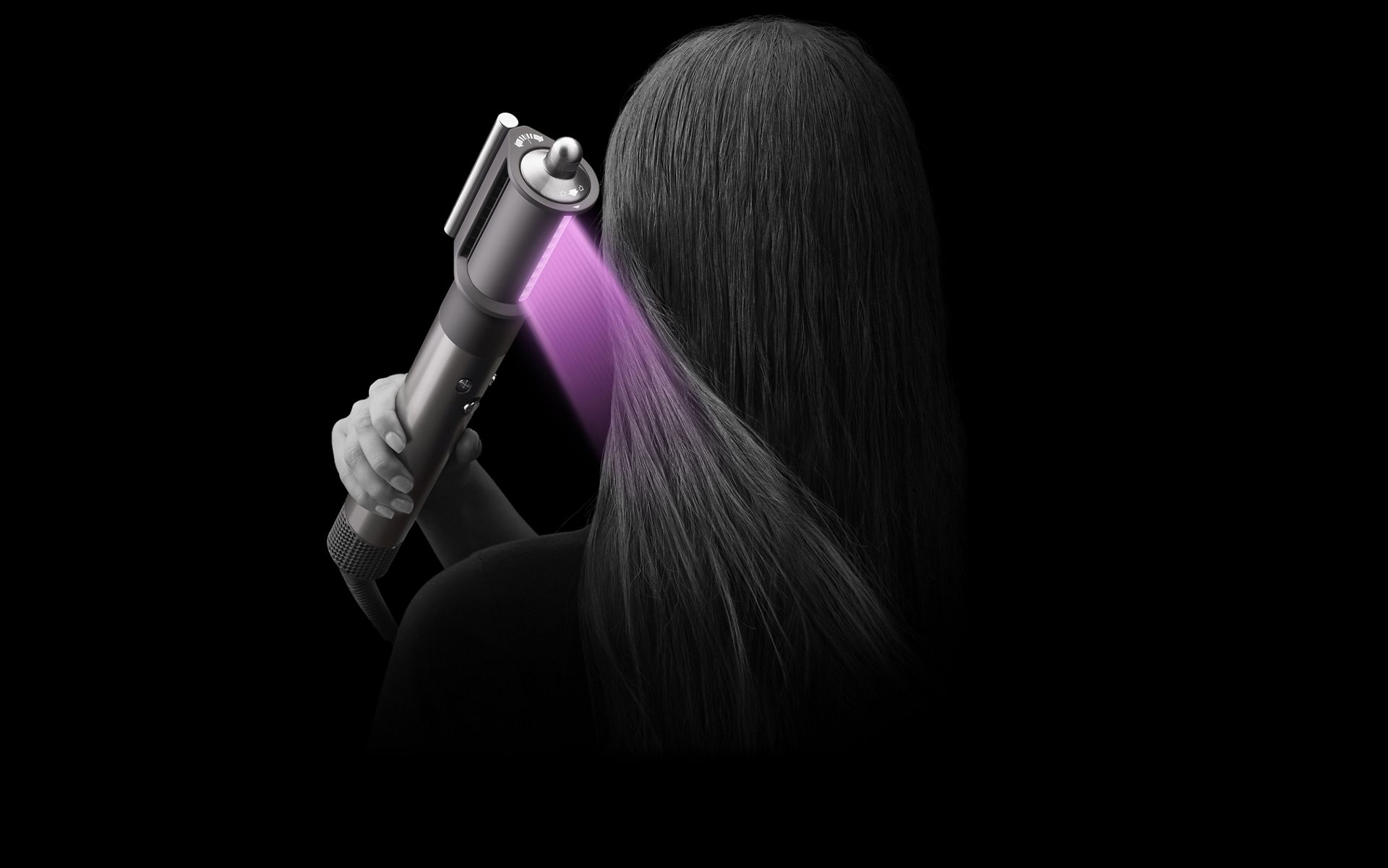 Key controls
Select the best airflow speed and heat settings for your hair type and style.
Airflow speed

Three precise airflow speeds, to suit your styling.

Temperature control

Three precise heat settings.

Cold shot

Immediately deactivates the heating element, for cooler air to set your style.
Prussian blue storage case
Protects and neatly stores your Dyson Airwrap™ multi-styler and attachments. Finished in Prussian blue, cushioned with soft fabric and with a removable lid that is also a non-slip mat for your multi-styler.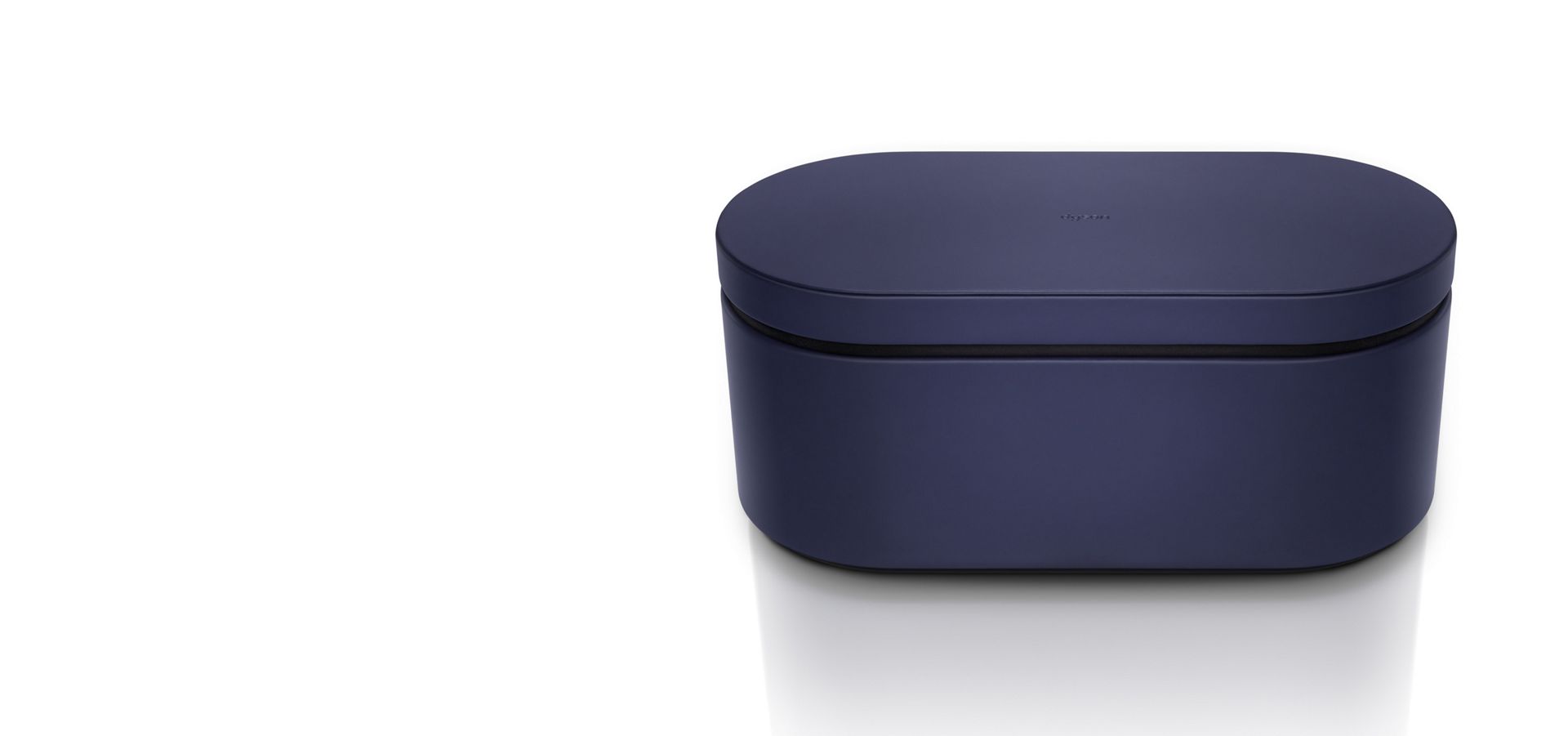 Technology
Powered by the Dyson digital motor V9

The 13-blade impeller spins at up to 110,000rpm, generating 3.2kPa. Powerful enough to produce the air pressure that creates the Coanda effect.

Intelligent heat control

Measures airflow temperature over 40 times a second, intelligently controlling the heating element to keep the temperature under 150°C. Preventing extreme heat damage.
Frequently asked questions
The Coanda smoothing dryer has two modes, Drying and Smoothing. The Drying mode can be used on any hair type to pre-dry hair or set finished styles. The Smoothing mode can be used to hide flyaways and works best on naturally straight or wavy hair, or straightened hair of any type.
Yes. For best results, start with freshly washed hair. All our brushes can be used on wet hair, but the barrels work best on damp hair. Use the Coanda smoothing dryer in Drying mode to get hair to damp before styling with the barrels.
Yes, our re-engineered attachments are fully compatible with every Dyson Airwrap™ multi-styler.
The long barrels are specially designed for hair that's longer than chest-length. For hair that's shorter than chest-length, we recommend using the shorter 30mm Airwrap™ barrels and 40mm Airwrap™ barrels. Both the long and shorter barrels can work on long hair, but you'll get the best results if you use the recommended barrel for your hair length.
The Dyson Airwrap™ Complete comes with the standard sized 30mm and 40mm barrels, whilst the Dyson Airwrap™ Complete Long comes with the long 30mm and long 40mm barrels, which is catered to hair that's chest-length or longer.
The white LED on your styler will start to flash when it's time to clean your filter. Over time, hair products, dust and lint can clog the filter – restricting the airflow and preventing your machine from performing at its best. So it's important to clean it when you're prompted to.
Your machine has been precisely engineered for styling at the voltage of the country in which it was purchased. This allows it to run at optimum performance. As voltage varies from country to country, please follow the guidance on usage in the guarantee section of your user manual.
We don't recommend using it on dry hair because the style will not last. You can use a water spray to dampen hair if you don't feel like washing it.
Specifications
Airflow max settings

13,5l/s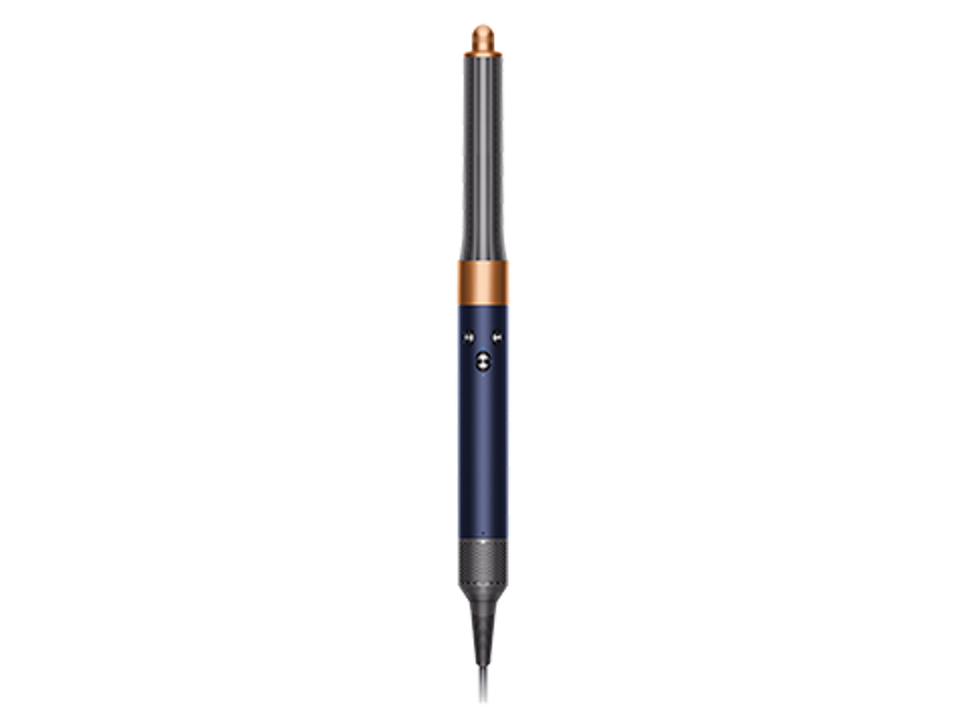 Negative ions

Giúp giảm tĩnh điện
1 For use on dry and straight[ened] hair.
2 vs. original Airwrap™ barrels.
3 vs. original Dyson Airwrap™ smoothing brushes.
4 vs. original Dyson Airwrap™ smoothing brushes. For use on dry and straight[ened] hair.