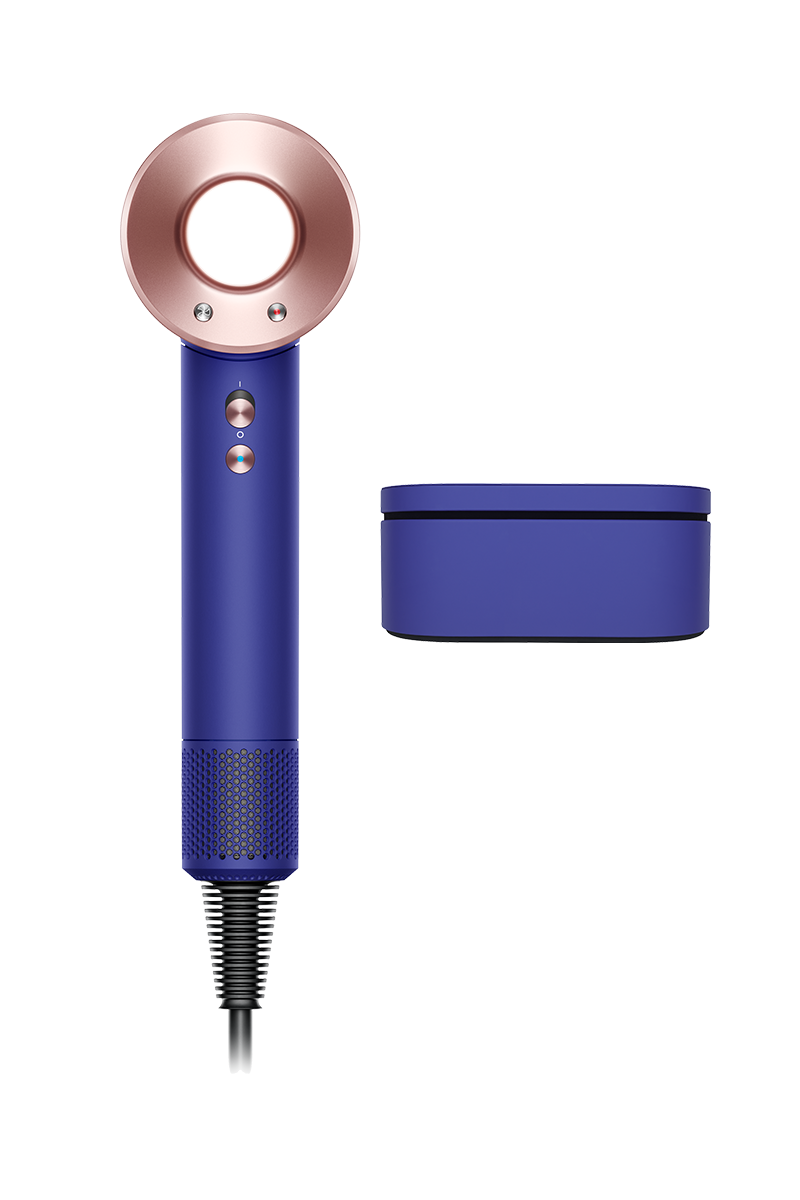 Special gift edition
Dyson Supersonic™ hair dryer (Vinca blue/Rosé)
Các phụ kiện thuộc phiên bản đặc biệt
Hộp đựng do Dyson thiết kế
Bảo vệ và cất giữ gọn gàng cho máy sấy tóc Supersonic™ của bạn tại nhà và trong khi di chuyển. Hộp đựng có nắp tháo rời được và được lót bằng vải mềm.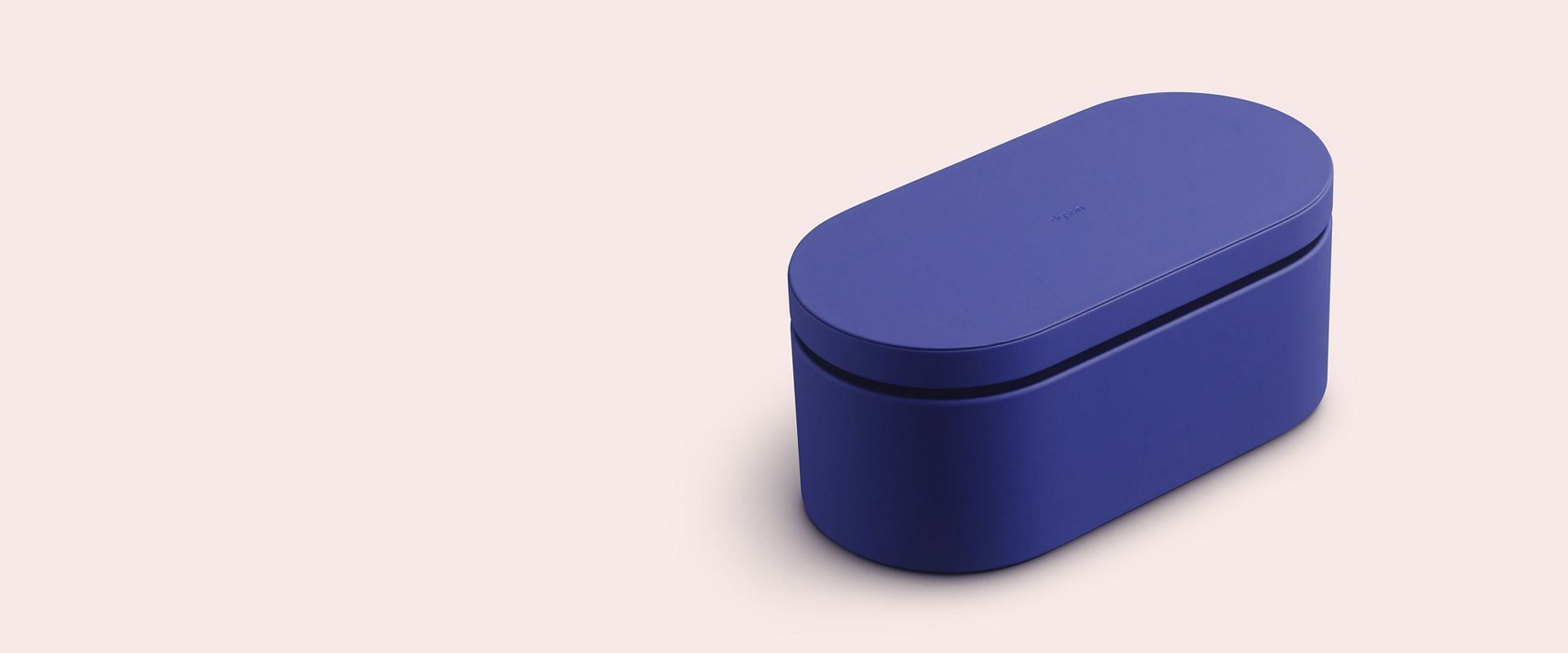 Styling guides
Watch our quick, step-by-step guides to achieving your ideal style.
Flyaway attachment

Learn how to use the Flyaway attachment to finish a style.

Smooth blowout

See how to smooth and add volume to long, straight hair.

Everyday blow dry

Add natural volume and create flicks.

Defined curls and waves

Create defined curls, and add volume and shine.

Korean volumised style

Learn how to create a straight style with natural volume for men.

Textured with volume

See how to create a textured style for men.
Phụ kiện tạo kiểu
Các phụ kiện tạo kiểu từ tính giúp dễ dàng lắp và xoay 360°.
Phụ kiện dành cho tóc con

Công cụ hoàn thiện lý tưởng cho các kiểu tóc thẳng và mượt. Ẩn đi tóc con dưới lớp tóc dài cho mái tóc bóng mượt.1 Chỉ bằng không khí.

Đầu sấy tạo kiểu

Thiết kế rộng hơn, mỏng hơn² của Đầu sấy tạo kiểu được tái thiết kế tạo ra một luồng khí tốc độ cao hoàn hảo cho việc tạo kiểu. Và vì luồng gió được tập trung, bạn có thể tạo kiểu cho từng phần một - mà không làm ảnh hưởng đến phần còn lại.

Đầu sấy khuếch tán

Được thiết kế lại để phân tán không khí đều hơn xung quanh các lọn tóc của bạn, Đầu sấy khuếch tán mô phỏng quá trình làm khô tự nhiên, giúp giảm xơ rối và định hình các lọn và sóng tóc. Các ngạnh dài hơn cho phép bạn tạo kiểu cho lượng tóc nhiều hơn với khả năng kiểm soát tốt hơn - và tiếp cận sâu hơn vào tóc.

Đầu gắn làm dịu luồng gió

Được thiết kế để phù hợp với tóc mỏng và da đầu nhạy cảm, Đầu gắn làm dịu luồng gió mới sẽ khuếch tán không khí, tạo ra luồng khí nhẹ nhàng, mát mẻ hơn - trong khi vẫn làm khô tóc nhanh chóng.

Đầu sấy suôn

Đầu sấy suôn mang đến luồng khí êm dịu được kiểm soát để giúp loại bỏ tóc xơ rối không mong muốn và tạo kiểu tóc suôn mượt tự nhiên.
Chức năng điều khiển chính
3 chế độ cài đặt tốc độ chính xác

Cao - để tạo kiểu và làm khô nhanh
Trung bình - để sấy khô thông thường
Thấp - để khuếch tán

4 mức cài đặt nhiệt chính xác

Làm khô và tạo kiểu tóc nhanh 100°C
Sấy khô thông thường 80°C
Khuếch tán và làm khô mát hơn 60°C
Làm mát liên tục 28°C

Bắn lạnh

Bắn lạnh 28°C, để giữ nếp sau khi tạo kiểu
Care for special edition technology
The Vinca blue is a completely new finish for Dyson – flawlessly smooth, it was engineered specifically by CMF engineers. Sometimes, this porcelain texture may appear to change with touch, but it's easily refreshed with a slightly damp cloth after use. Please unplug the machine before cleaning.
Frequently asked questions
The flyaway attachment is a tool for finishing straighter styles. It should be used only on dry and straight hair or hair that's been straightened.
Hold the attachment at the top of your head until your hair is attracted to it. Then slowly run it down the length of your hair without pressing down on it.
We recommend starting with lowest heat setting (28°C cold setting) with high speed setting. Adjust the temperature if need be: lower temperatures for finer hair, and higher heat for thicker hair types.
To maintain optimum performance, your Dyson Supersonic™ hair dryer needs regular care and maintenance. We recommend cleaning the filter once a month. Debris should be wiped from the outer filter cage and from the inner filter mesh using a soft, dry cloth.
Yes, new attachments are fully compatible with older versions of Dyson Supersonic™ hair dryers.
In salon environments filters can clog more quickly with hairspray, so it's therefore best to purchase a Dyson Supersonic™ hair dryer Professional edition where the filter has been designed to meet the needs of a busy salon. The consumer warranty doesn't cover use in commercial environments or if it's used for 2+ hours a day.
Your appliance may be used in a country with an electricity supply within the same range as that of where your appliance was purchased: i.e. if you purchased the product in Malaysia where the range is 220V – 240V, the product can be used in countries with that voltage range.
Specifications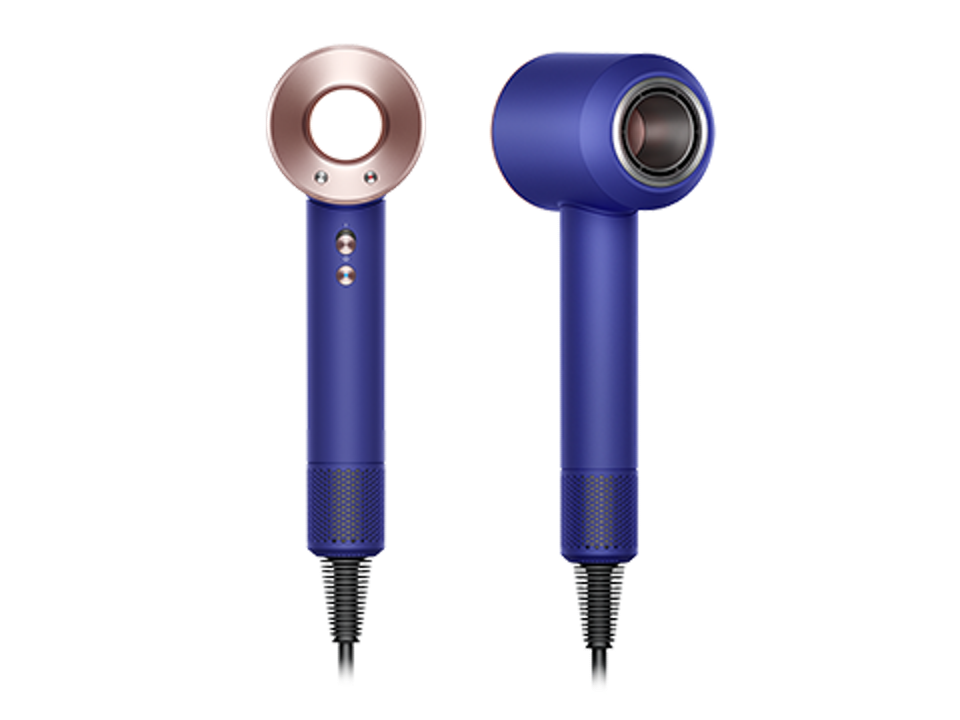 1For use on dry and straight[ened] hair.
2vs previous Styling concentrator.